Hoochie Coochie Man

was written by Willie Dixon in 1953. It was first recorded by McKinley Morganfield AKA Muddy Waters In January 1954.
It is an erotic song and talks about black magic. I got a Black Cat Bone,,, I got a Mojo too. I got a Johnny Conquer root,,,,, Talks about the magic number 7. Slang words for alcohol and sex, Hoochie Coochie Man, goes on to reference a Gypsy woman's prophies, It's the story about the mysterious ways of life in the Cajun delta. Those things coupled with swaggering guitar and harmonica riffs with powerful stops put Willie and Muddy on the music map!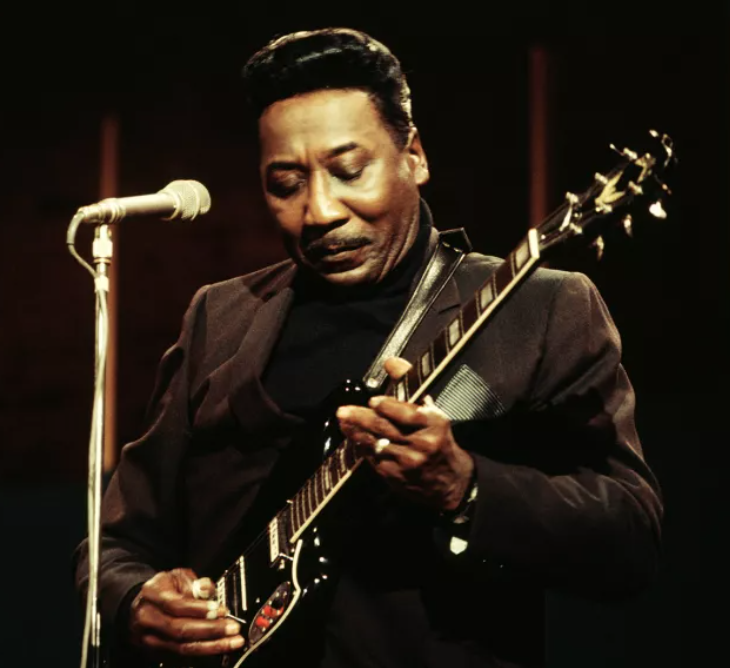 Image credit: David Redfern/Redferns
     Manfred Mann was the first noteworthy cover followed by a flurry of whos who. Jimmy Smith, Chuck Berry, Jimi Hendrix, Steppinwolf, Allman Brothers, Buddy Guy, Motorhead, Eric Clapton, Etta James,,,etc,,,etc,,,   
     Buddy Black's version is perhaps the most powerful and moving yet. His guitar work is unsurpassed. His vocals are deep and hypnotizing. It's a natural performance because it's Buddy Black's real life. He is the Hoochie Coochie Man,,, Enjoy!