A Tribute To Christmas
One of the joys of working with different artists and genres is the diversity of life experiences each artist brings to their music. Everyone has a different story to tell and a different point of view. When our music is filtered through our own lives, we can share those experiences with others and hopefully bring joy to someone. It is also interesting to observe how different artists celebrate holidays and other occasions throughout their lives.
One of my favorite type songs to record is a Christmas song. Every album that I do with a new artist, I  like to suggest doing a Christmas song. The Christmas season is the most content starved season of the year, so there can never be too many Christmas songs. Working with Blues artist, Buddy Black was no exception. He accepted the suggestion of doing a Christmas song and wrote a heartfelt tribute to the holiday from the point of view of a country family that did not have much, but still had love and Christmas.
The Most Important Day of the Year was written and produced during the recording of an album of the same name.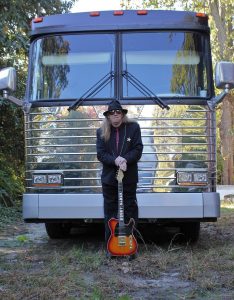 This album shows another side of the blues artist in that it represents his Carolina roots in the form of more traditional country. This  style carried on into the Christmas song as well. Once Buddy had come up with the song, he recorded a  vocal and acoustic guitar track in the studio. I then took the song and built a template for us to record the entire arrangement. This production process was a perfect blend of analog and acoustic with a modern film score work flow. Buddy black played all guitars, including a vintage lap steel, and I completed the rest of the arrangement. The background vocals were sung by Kim Fleming, and recorded in Nashville with Gabe Masterson engineering.  Buddy and I also recorded a short scene as an introduction, complete with a fireplace, young child and a husband and wife trying to make ends meet. I don't think Buddy or myself could be any more proud of the result. We hope The Most Important Day of the Year will be another family favorite Christmas song for years to come. 
Related Articles:
A Country Christmas
A Night Before Christmas
CMA Country Christmas